Passenger Information
Everything you need to know, before you go
At Norwich Airport, we make the Safety and Security of customers and staff our highest priority. To make your journey as smooth as possible and to avoid unnecessary delays, we ask that you pay special attention to our security procedures.
Before arriving at Norwich Airport, make sure you have a valid passport (and Visa where necessary) for your trip. Many authorities require a passport to be valid for at least six months from the time of your flight.
For further passport help and advice go to gov.uk
For domestic flights, you are required to carry appropriate photo identity. Please check with your airline about which forms of photo identity are acceptable.
To ensure that your journey is a smooth one, please ensure that you read the latest regulations about what you can and cannot take on board the aircraft.
Hand Baggage
We would remind all passengers that each airline has their own policy regarding the amount of hand baggage allowed on their aircraft and we strongly recommend that information regarding this is sought directly from the Airline before travel.
Liquids and Gels (LAGS) – 100ml Rule
Further to the UK Government announcement, please be aware that the current requirements for screening liquids and large electricals are unchanged and are as detailed below.
Only limited quantities of liquids may be carried through airport security into the departure lounge. This includes bottled drinks, suntan lotion, fragrances, cosmetics and toiletries.
Norwich Airport provides plastic bags at the security screening point to assist with the preparation for LAGS screening, however we strongly recommend passengers prepare these items prior to arriving at the airport.
The following restrictions apply to all liquids, creams, gels, pastes and aerosols taken through security control:
Liquids may only be carried in containers holding 100ml or less.
They must be carried separately in a single bag which is:
Transparent and resealable
No larger than 20cm x 20cm (8in x 8in)
Able to close properly with all the items inside.
At security control, place the bag in the tray with your other items.
You are permitted one LAG bag per person.
Liquids in containers over 100ml will not be permitted through security – please pack them in your hold baggage instead.
The following exceptions may be made to the 100ml rule, however all items will be x-rayed and must pass screening requirements in order to travel as cabin baggage;
This exception is only permitted if you are travelling with a baby or infant. Please carry only what you need for your journey and, to assist security screening, please do not carry these items in a flask. If you are not travelling with a baby or infant, excess liquids should be carried as hold luggage.
The requirement that baby food must not be taken beyond the point of screening if the passenger is not accompanied by an infant does not apply to expressed breask   milk. Expressed breast milk must not be frozen and must be held in a container or more than one container where no container has a capacity exceeding two litres.
Sterile water is only permitted if you are travelling with a baby or infant. Note: the sterile water must be presented in either a glass, cardboard or plastic container. Metallic containers are not permitted.
You are only permitted to carry quantities of liquid medication in excess of your personal liquid allowance where it is needed during the course of your flight. All medication should be accompanied by documentary proof of authenticity, such as a prescription or letter from a medical practitioner confirming that you need them for your journey. Liquid medication that is not required on the flight should be carried as hold luggage.
Explosive or flammable liquids, and those that are considered toxic, are not permitted in either hand or hold luggage.
Please note
Passengers are able to buy LAGs including drinks and perfumes after they have passed through the security control point
Full details of hand baggage restrictions available here.
If you have a problem or issue with any aspect of Norwich Airport, please check through the FAQ's to make sure it hasn't already been answered. If your problem is still unresolved, feel free to contact us.
---
What do I do if I have checked in at home or online?
If you have baggage you must arrive no later than 45 minutes before the scheduled time of departure of the flight. You must have your photo ID with you and any relevant visa paperwork etc.  You must report to the flight check in desk and check your luggage in.
If you have no baggage to check in and only have one piece of hand-baggage you can proceed through security to the gate. You will be expected to comply with all the travel and security requirements that are currently in place. See Security for more information on this. You will be expected to be at the gate no later than 30 minutes prior to your flights time of departure.
---
What are the opening hours of the Airport?
Norwich Airport is open to passengers:
01 November 2023 – 30 March 2024
| | |
| --- | --- |
| Monday | 04:00 – 21:30 |
| Tuesday | 04:00 – 21:30 |
| Wednesday | 04:00 – 21:30 |
| Thursday | 04:00 – 21:30 |
| Friday | 04:00 – 21:30 |
| Saturday | 04:00 – 20:00 |
| Sunday | 04:00 – 21:30 |
What identification do I need when flying?
The type of identification you can use varies depending on where you are travelling to. Please check with your Airline or Tour Operator for further information.
---
What is my luggage allowance?
Details of your luggage allowance can be found on your flight ticket, however, if you are in any doubt, please contact your Airline.
---
How long before my flight can I check in?
Passengers are strongly advised to check-in at the airport at least 2 hours before their flight. Passengers must allow adequate time to complete the check-in process and proceed through security.
For full details please refer to your ticket or contact the airline or Tour Operator that you are travelling with.
It is recommended that for both scheduled and charter flights, you check in no later than 45 minutes – 1 hour before your flight is due to depart.
---
What items are not permitted in my hand baggage?
Items not permitted in hand baggage are:
Sharps
Liquids over 100ml*
Dangerous Goods – These will be as listed in your flight documentation
Full details of hand baggage restrictions available here or see our Security Page.
*Further to the UK Government announcement, please be aware that the current requirements for screening liquids and large electricals are unchanged . Passengers are allowed to only carry liquids up to 100 millilitres which must be removed from hand luggage and placed in a plastic bag measuring 20cmx20cm.
---
How do I find live flight information?
Live Arrivals and Departures can be found on the Arrivals & Departures page.
---
How do I get to Norwich City Centre from the airport?
Norwich Airport have their own dedicated taxi company situated at the terminal. To make a booking, please call: 01603 424044.
Bus services are available from the terminal for further information please see our bus page
---
How do I get to Norwich  Airport?
For information on getting here by Car, Bus, Train, Taxi or Hire Car please see Getting Here.
---
Who do I contact for special assistance requests?
If you have any special assistance requests, these should be made to your Tour Operator and/or Airline before arriving at the Airport. Please see our Special Assistance page, for more help, or call PRM services on 01603 420672.
---
Who do I contact if my bag has been lost?
Please contact one of the below if your bag is lost:
Missing Baggage

Lost Property
---
How much do the car parks cost?
For car park prices, please see our Airport Parking page.
---
Can my pet travel with me?
For more information on travelling with animals, please contact your Tour Operator or Airline.
Please note that we are unable to permit animals travelling inbound to Norwich Airport, apart from Seeing Eye dogs, with prior arrangement.
---
What facilities does Norwich Airport offer?
Please see our At The Airport page for details of all the facilities we have to offer at Norwich Airport.
---
Is there Free Internet Access within the airport?
Norwich Airport offers WiFi access throughout the terminal. This is provided by Marley Comms.
---
Where can I get advice on safety when travelling abroad?
Please visit the Foreign & Commonwealth Office website for information on the safety of all worldwide destinations.
---
VAT Refund Document
Passengers from non-European Union countries who have used a UK retailer participating in the VAT Retail Export Scheme, who are going to a final destination outside the EC, should post the refund document in the HM Customs & Excise post box situated in the departure lounge (immediately after processing security). Customs officials will collect it and if all requirements have been met, they will contact the retailer to arrange the VAT refund. For more information please see HMRC's pages on tax on shopping and services
---
What is the Airport Development Fee?
Norwich Airport introduced the development fee in 2007 to help fund further development of the airport's infrastructure and passenger facilities and to maintain and develop the airport's route network.
Who has to pay?
All passengers departing from Norwich Airport will be required to pay the development fee:
Adults £10 each
Children (0-15) FREE
Age applies at time of departure – proof of age may be required.
How do I pay for the Airport Development Fee ticket?
Payment machines are located in the airport's terminal building adjacent to the Airport Ticket Desk. These machines will accept cash or credit/debit cards payment and will produce a bar coded ticket which will allow you to pass through security into the departure lounge. Online booking is also available.
Where does the money go?
The ADF makes an essential contribution to the ongoing sustainability of Norwich Airport. It is invested directly into both the Airport's facilities and the development of the route network to ensure that Norwich Airport serves the travel requirements of as many regional travellers as possible.
Over the years the ADF has helped investment in the following projects at the airport:
Increase in holiday destinations (both summer and winter) and retention of scheduled services
Terminal building extension and refurbishment
Flight information system
Main apron upgrades for aircraft parking in front of the terminal
State of the art radar equipment
Fire training and emergency response facilities and equipment
Why is the Airport Development Fee not included in my ticket price?
Norwich Airport has decided to collect the ADF in an open and transparent manner, and all airlines operating from the airport are aware of its existence as a charge payable locally in addition to the flight ticket costs and associated taxes / charges.
What happens if I do not pay the Airport Development Fee?
The airport reserves the right to refuse to handle any passengers who do not pay the ADF. All departing passengers must pay the fee and be in possession of a valid ADF ticket to enter the departure lounge at the airport. Your ADF ticket will be checked by security staff as you enter the search area.
What happens if my flight is cancelled after I have paid the Airport Development Fee?
If your flight is cancelled you are entitled to a refund. Please ask at the information desk for details.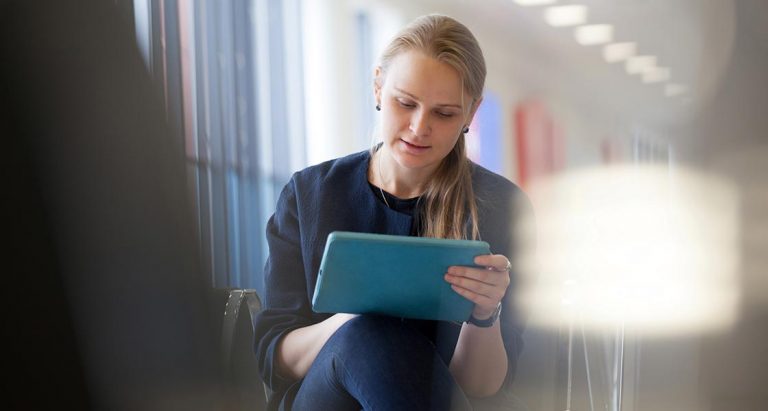 A dedicated, complimentary quiet area located within our departure lounge
| | |
| --- | --- |
| | Free Wi-fi |
| | Printer |
| | Charging Points |
| | Workstations |