Norwich Airport has announced that its adopted charity for the year ahead will be Assist Trust.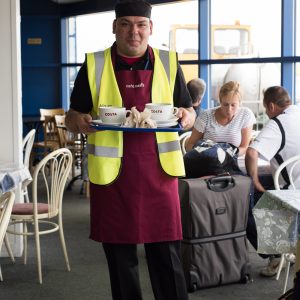 Assist Trust provides support and opportunities for adults in Norfolk with learning disabilities to help them progress and move forward with their lives, and currently supports over 130 people.
The airport is already working with the charity to provide voluntary work placements for three of its service users in the airport's café and in the main terminal, with five more starting soon.
By providing meaningful work placements in a busy working environment the aim is to help people gain confidence, self-esteem and increase their independence.
In addition to working with Assist to benefit service users, Norwich Airport will provide an opportunity for the charity to attend airport events to raise awareness and support fundraising efforts.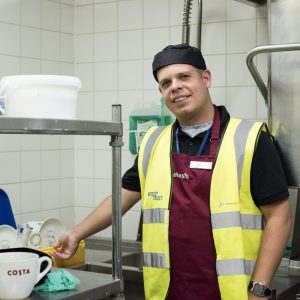 Jamie Price, Airport Security Manager at Norwich Airport, was instrumental in setting up the work placements with Assist. He said: "We've been working with Assist for around a year and having seen the enormous difference they make to hundreds of people's lives we are delighted to have chosen them as Norwich Airport's adopted charity.
"We'll be encouraging our staff to support the charity with fundraising activities and we hope that passengers will make a donation especially if they have been helped by Assist's work placement staff on their way through the airport. We also want to encourage other local businesses to get involved with the Assist Trust and offer more workplace opportunities to their members."
Roger Bilton-Hill, Supported Employment Team Leader at Assist said: "We have been incredibly lucky to have been given the chance to work in conjunction with Norwich Airport and give our members the opportunity to be part of their team. It has been fantastic to see how the members on placement have developed over the last year and we look forward to supporting five more members into such a supportive work environment.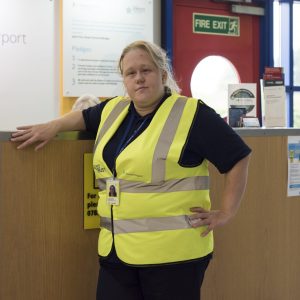 "We are delighted to have been chosen as Norwich Airport's adopted charity of the year. Any funds gratefully received will be put towards redeveloping our kitchen facilities and making them more accessible for members at our Colegate location."
Norwich Airport handles more than half a million passengers a year and is part of Regional & City Airports, the airport management division of Rigby Group plc which also owns and operates Coventry Airport, Exeter Airport and Bournemouth Airport.