Norfolk holidaymakers shrug off the Brexit blues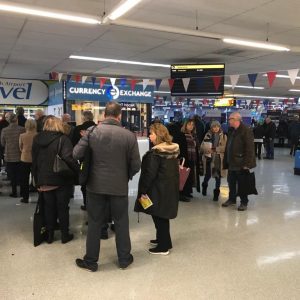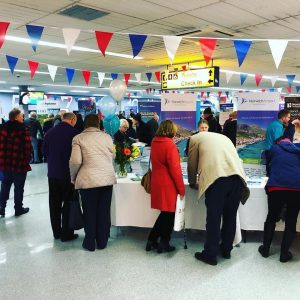 Norfolk holidaymakers look to be shrugging off the uncertainties over Brexit after more than 1,000 people packed the Norwich Airport Travel Show at the weekend.
Airport bosses reported higher footfall than last year and said the 20 tour operator and airline representatives in attendance promoting their holidays and flights from Norwich had seen brisk businesses.
The show, held in the airport's main terminal last Saturday (Jan 26), is in its ninth year and has become a firm fixture for people looking to book a holiday from their local airport.
Norwich Airport managing director Richard Pace said: "We had a terrific travel show with attendance up on last year and people queuing to book with the airport's own travel agency.
"Our sales were on a par with 2018, which is encouraging because its shows that people are continuing to book their summer holiday despite the current political and economic uncertainties."
Mr Pace said Norwich is offering a bumper selection of destinations this season including a new twice-weekly service to Menorca with TUI, plus twice-weekly flights with Flybe to Alicante and Malaga, and the return of Newmarket Holidays offering breaks to the Italian Lakes.
He added: "Recent research from ABTA [Association of British Travel Agents] shows that more than one in four people will spend more on their holidays this year, and that 2019 is off to a promising start, which is good news. They also said people are increasingly turning to travel agents as trusted experts to get that perfect holiday experience. That's certainly our experience from the Norwich Airport Travel Show at the weekend."
Norwich Airport employs around 280 staff and handles more than half a million passengers a year. It is part of Regional & City Airports, the airport management division of Rigby Group plc which also owns and operates Coventry Airport, Exeter Airport and Bournemouth Airport.
For the latest edition of Fly Norwich, Norwich Airport's magazine packed with getaway ideas, visit www.norwichairport.co.uk or call 01603 428700.
Copy ends
Photography: shows images from the Norwich Airport Travel Show held on Saturday, January 26.