Special Assistance
Caring for you, every stage of the journey
Special Travel Assistance
Norwich Airport has a reputation for being a friendly, easy to use airport.
We hope the following information will help you to plan your trip and provide a stress free start to your journey.
Special Travel Assistance from trained staff can be made available for departing passengers from the point of arrival at the airport and from the inbound aircraft.
It is imperative that you discuss any special requirements when you make your travel arrangements or book a holiday. This applies to all booking methods – travel agents, websites or by telephone (Customers using an internet booking service will usually find a relevant telephone number on their websites). These booking details will then be passed to our PRM (Passengers with Reduced Mobility) facility. Any requests for assistance should be made at least 48 hours in advance of travel.
If you require help at the airport, we recommend you book assistance in advance with your airline or your travel agent. This is to ensure that we have prior knowledge of the requirements you need, making your journey as seamless as possible.
If you are unable to book assistance in advance, then please make your way to one of the designated points located at the Special assistance desk, check-in, car parks or departure gates and call the provided telephone number.
Passengers with a hidden medical device are encouraged to bring a Medical Device Awareness Card to the airport. Please download your copy here
We can also facilitate pre-travel visits for people with hidden disabilities such as those with autism.
For general enquiries please contact the PRM Desk
The PRM helpline opening hours
Mon 0700-1800
Tue 0700-1800
Wed 0700-1800
Thu 0700-1800
Fri 0700-1800
Sat 0700-1800
Sun 0700-1800
Norwich Airport's service level waiting target for outbound passenger Special Assistance at designated areas is within:
10 minutes if booked and within 25 minutes if not booked for 80%
20 minutes if booked and within 35 minutes if not booked for 90%
30 minutes if booked and within 45 minutes if not booked for 100%
Norwich Airport's service level waiting target for inbound passenger special assistance at the aircraft on stand is within:
5 minutes if booked and within 25 minutes if not booked for 80%
10 minutes if booked and within 35 minutes if not booked for 90%
20 minutes if booked and within 45 minutes if not booked for 100%
CAA Quality Standards Reporting Data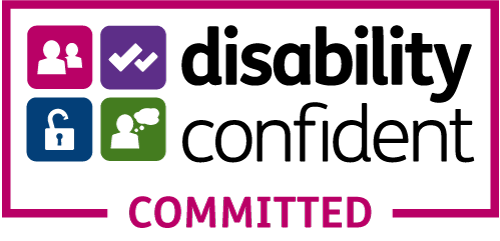 Disability Confident Certificate
Reduced Mobility Facilities
Wheelchairs

If you need to borrow a wheelchair whilst at the airport, please contact the PRM desk located in the main check-in hall. These are available free of charge, subject to availability.

Road Crossing Points

Road crossing points are clearly marked on the route from the car park.

Single Story Airport

The airport is situated all on one level.

Electronic Sensors

Electronic sensors activate doors to the main terminal entrance and exit.

Accessible Toilet

There are fully equipped accessible toilets located throughout the terminal building. Duckboards are available in all accessible toilets for customers requiring them. The boards allow a more hygienic and convenient way to aid with the changing of clothes or medical equipment without contact with the flooring.

Aviramp

Aviation Ramp that allows easy access for wheelchairs users, passengers with reduced mobility and even children to board and disembark an aircraft with ease.  Video of Aviramp.

Stair Climber

A stair climber (S-Max Amazon Chair) is also available. Video of stair climber.

Hearing Loops

Three Hearing Loops are available within the airport.
Information Point

A local free information point telephone is available in the arrivals area and this provides connections to airport services, travel services, local hotels and local information.

First Aid Room

The first aid room is available in the main terminal building. This room may be used by customers for any procedure which requires privacy. Requests to use this room should be made:

Before security – at the information desk.
After security – via the telephone help point located in the departure lounge.

Assistance Dogs
We accept assistance dogs who comply with the Pets Travel scheme (PETS).The airline should be made aware that you are travelling with an assistance dog at least 48 hours prior so that you are given help at Norwich. When you arrive at the airport please go to our special assistance desk where staff will be happy to help you. Norwich Airport has a animal spend area if the animal needs to go to the toilet prior to travel.

Any dogs travelling out of the UK must be fully vaccinated and micro-chipped and need to be registered with the European Pets Travel Scheme (PETS) and importation rules of other countries outside the EU.
For further information on this please go to defra.gov.uk/wildlife-pets/pets/travel/pets/
Hidden Disabilities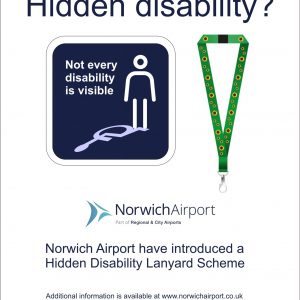 Nowich Airport has been working closely with numerous local charities to help make air travel accessible to all and improve the Special Assistance Service offered at the airport.  As part of this commitment the airport is pleased to announce the introduction of a new scheme to assist passengers with hidden disabilities.
Sunflower lanyards are available free of charge for passengers and any friends/family colleagues travelling with them to wear as a discreet sign to airport staff that additional support may be required whilst travelling through the airport.
Other airports, such as Heathrow and Gatwick, also endorse this scheme. Norwich Airports involvement in adopting the scheme is a positive step closer to harmonising recognition of the sunflower lanyards across all UK airports.
The sunflower lanyards are available from the Special Assistance desk located just inside the terminal building.
For further information on the assistance available please call please call 07833 403180 or 01603 420672.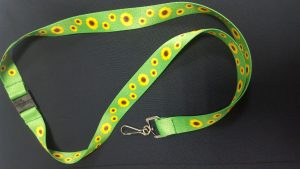 Staff that have attended hidden disability awareness training sessions can be identified by a green sunflower pin attached to their uniform.
Jamie Price, Norwich Airport's Security Manager commented "Working with passengers who have or are affected by hidden disabilities such as autism, hearing impaired or sight loss can really help ease the fear of air travel. As a result we have made many changes to our Special Assistance Service including providing the opportunity to talk with us, on a one to one basis ahead of travel to try and alleviate any anxieties or fears they may have about using the airport.   We are also able to facilitate a 'trial run' at the airport before their chosen flight which has already proven to be successful.  We are keen to improve the airport experience for anyone travelling with a hidden disability and the new sunflower lanyards are available for passengers who wish to wear them, is just another step towards improving the overall passenger journey through Norwich Airport."
Traveling with an Ostomy
Traveling with an Ostomy?
Norwich Airport's Special Assistance team and Security staff are here to help if you are travelling with an ostomy. After seeking advice from Stomawise UK the airport has adapted its facilities with the aim of becoming accredited as an ostomy friendly Airport. Several changes have been made to the disabled toilets making them more ostomy friendly by providing facilities such as shelving, clothes hangers and duck boards with the aim of making changing more hygienic with less inconvenience.
Security staff now have a greater understanding of ostomy related items that you may carry when travelling. If your person or cabin luggage needs to be searched please feel free to make use of our private search area. Sunflower lanyards are available free of charge and function to discreetly inform staff that you are travelling with a hidden disability.
Sunflower lanyards are available at the Special Assistance desk please call 07833 403180 or 01603 420672 for further information.
Ostomy emergency supplies
In case of an emergency, or if much needed ostomy products have been misplaced, Coloplast Ltd has donated free products for customers use, and these are available from the Special Assistance desk. Items available include:
Colostomy/ Ileostomy/Urostomy bags.
Adhesive removers.
Protective seals.
Elastic tape belts.
And other products aiding in cleaning and disposal.
About Coloplast Ltd.
Coloplast develops products and services that make life easier for people with very personal and private medical conditions. Their business includes ostomy care, urology and continence care, wound and skin care. For more information on Coloplast or to view their range of products and services please click on the following link
For further advice on travelling with a Colostomy, Ileostomy and Urostomy please see the following links.
Disabled Parking & Transport
Disabled parking spaces are located in the short stay car park which is located close to the passenger terminal.
Drivers collecting or dropping off a person with mobility problems should use the drop off zone located in the short stay car park.
There is up to 4 hours free parking available for those with a blue badge.
If you require wheelchair assistance or help with your luggage from the disabled parking spaces, you should contact the PRM staff:
If you require your blue badge whilst on your travels, Norwich Airport can provide you with a Blue Badge Temporary Proof Slip to leave in the window of your parked vehicle at the airport, on production of your blue badge to NCP.
If not travelling to the airport by car, the airport can be reached by private taxi or the Airport Park and Ride bus service, more information on this service can be found here.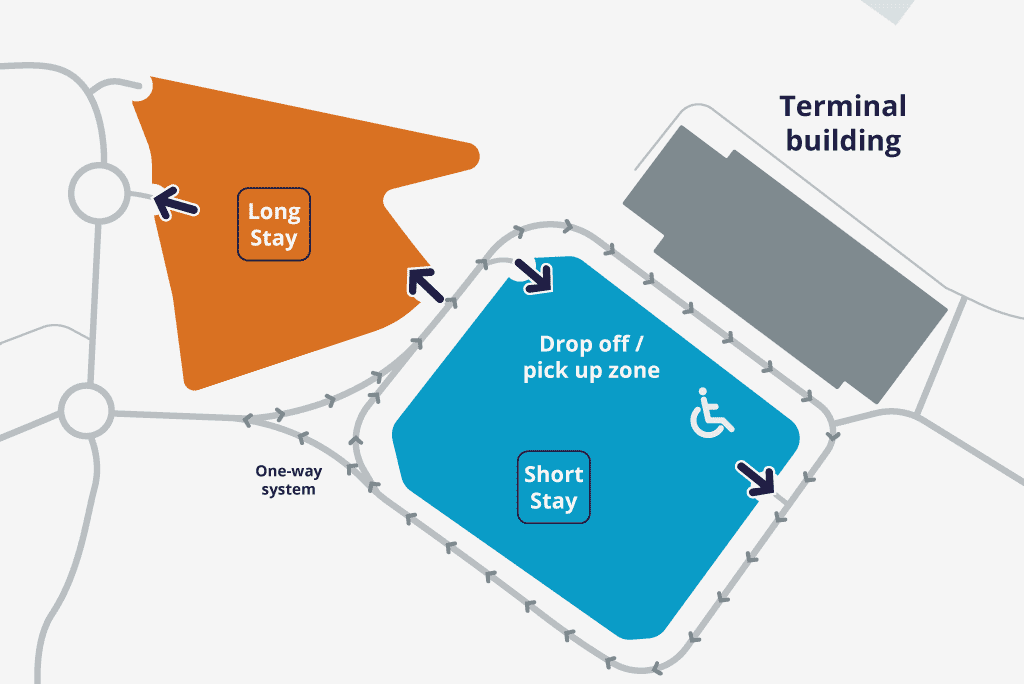 Walking Distances
Short stay car park —- Terminal 20m
Long stay car park —-Terminal 110m
Terminal Door —- PRM Desk 10m
Terminal Door —- Check-in 60m
Check-in —- Security 70m
Security —- Departures 10m
Boarding Gate —- Aircraft up to 150m
On arrival at Norwich Airport
If you require wheelchair assistance or help with your luggage from the disabled parking spaces, you should contact the PRM staff:
The PRM desk is located in the main check-in area for those passengers requiring assistance who have made their own way into the terminal building.
Departing passengers requiring Special Travel Assistance should attend the appropriate check-in desk before the minimum check-in time, as stipulated by the airline or tour operator, with the appropriate travel documents.
Walking Distances:
Short stay car park —- Terminal 20m
Long stay car park —-Terminal 110m
Terminal Door —- PRM Desk 10m
Terminal Door —- Check-in 60m
Check-in —- Security 70m
Security —- Departures 10m
Boarding Gate —- Aircraft up to 150m
Special Travel Assistance questions, based on the ABTA Checklist for Disabled Travellers, will be asked at the time of booking or at check-in. The answers to these questions will ensure that passengers requiring assistance receive the service that they need and the airport's PRM team are made available for boarding the aircraft. Norwich International has invested in the new Aviramp system to help you board the aircraft quickly and efficiently. Check-in staff should be advised of any need for wheelchair carriage and arrangements will be made for electric wheelchair battery isolation.
All special assistance passengers will be fast tracked through security and security searches can take place in a private search area on request.
Check-in staff should be advised of any need for wheelchair carriage and arrangements will be made for electric wheelchair battery isolation. Mobility aids can remain in your possession all the way to the departing aircraft.  Upon your arrival back to Norwich Airport your mobility aid will be returned to you at the Aircraft. Please ensure the Airline you are flying with are notified in advance that you are travelling with your own mobility aids.
Passengers must be aware of the current airline and DfT hand baggage restrictions. Essential medical items required for the flight may only be taken into the aircraft cabin if the passenger presents a letter from a doctor confirming the requirement to security staff within the Security Search Area.
Large amounts of medication should be placed in hold baggage unless the passenger presents a letter from a doctor, confirming the requirement for carriage in hand baggage at the Security Search Area.
Passengers with hearing difficulties should inform check-in staff that they may need assistance. In the event of an emergency these passengers will be guided by airport staff to a designated assembly point.
Special Travel Assistance passengers travelling without an aide will be assisted to the security search area and on to the departure lounge in preparation for boarding. If required, further assistance will be available prior to boarding the aircraft.
Inbound Special Travel Assistance passengers will be met at the aircraft and taken into the terminal building. Passengers will be reunited with their baggage and wheelchair. Further assistance will be offered to get passengers to their point of departure from the airport.
If your mobility aid is lost or damaged upon your return to Norwich Airport, this will need to be reported to the Airline. Special assistance staff will escort you to the baggage reclaim hall and assist you with filing a report. Norwich Airport will lend you a wheelchair until yours is returned or repaired.
Familiarisation Visits
Familiarisation visits
We understand that many people living with a disability have not considered a trip abroad in the past because of concerns about the processes and environments involved in Air travel.  As a result we can offer individuals support and a familiarisation visit to the airport in advance of a flight. These visits give individuals an opportunity to discuss their anxieties and fears relating to using the airport with us on a one to one basis
Younger children requiring a familiarisation visit will also receive a small gift from the airport. The gift is a 'Suzie/Sammy goes on an aeroplane' book.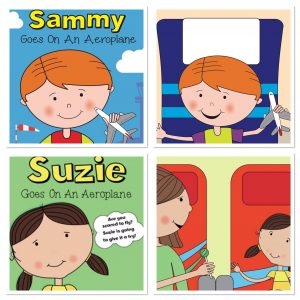 Suzie books are a series of children's stories intended to help children cope and manage new experiences found in many families. Can Suzie and Sammy help your child when experiencing new situations?
The author of Suzie books, Charlotte Olson, has commented on the familiarisation visits;
"Helping to put children's anxieties at ease and generally make the whole experience as enjoyable as possible is so important. Many on the spectrum will find this service really useful, especially, one to one, as they can get to feel comfortable with
one person, without being overwhelmed, families couldn't ask for any more and I am sure you will help so many as they come to the airport."
Familiarisation visits are also available to those passengers nervous about flying.
We hosted a familiarisation visit for a group of local Travel Counsellors on 27 February 2019 to help increase their awareness of the facilities, adaptions and charity engagement at the airport, so that they can share their experience and knowledge with their customers when booking flights and holidays from Norwich.
To book a visit please email [email protected]
Registered disability charities are welcome to contact Norwich Airport to promote their field, and help us develop our service by contacting:[email protected]
Medical Device Awareness Card
Medical devices such as insulin pumps, Continuous Glucose Monitoring (CGM) systems and freestyle libre (flash glucose monitor) devices should not be exposed to x-ray screening and airport scanners, which can cause potential damage. The awareness card provides information for both the Security Officer and the passenger. Before going through the airport scanners, passengers should make the Security Officer aware of the device (including spare devices) and ask for an alternative security screening method. Please download your copy here and remember to bring your medical evidence (E.g. A letter from your medical practitioner).
If you are traveling with Type 1 Diabetes and require further guidance on air travel. Please visit the below links published by Juvenile Diabetes Research Foundation (JDRF).
https://jdrf.org.uk/travelling-with-type-1-diabetes/
https://jdrf.org.uk/information-support/living-with-type-1-diabetes/everyday-life/making-airport-security-easier-for-people-living-with-type-1-diabetes/
Charity Engagement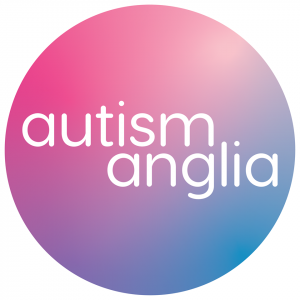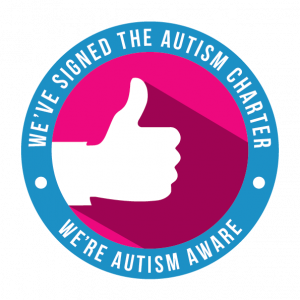 In 2015 Norwich Airport approached Autism Anglia to provide specialist guidance relating to Autistic Spectrum Disorder in order to improve the service provided to individuals with ASD and their families.  Autism Anglia provides valuable constructive feedback and positive steps have been taken to improve the airport services. The airport signed the Autism Charter in 2017 demonstrating its commitment to aiding ASD travellers.  The airport regularly meets with Autism Anglia to ensure continued improvements and airport staff also undergo specialist training in conjunction with Autism Anglia. Staff that have completed the training can be identified by Autism Anglia pins.
Ten staff members recently attended an Autism Awareness course for airport staff held on 29th March 2019, which brings the total number of courses held at Norwich Airport to six.
Norwich Airport particpated in Silly Sock Day on 5th April 2019 to help raise awareness of autism within the community and to raise valuable funds for the charity.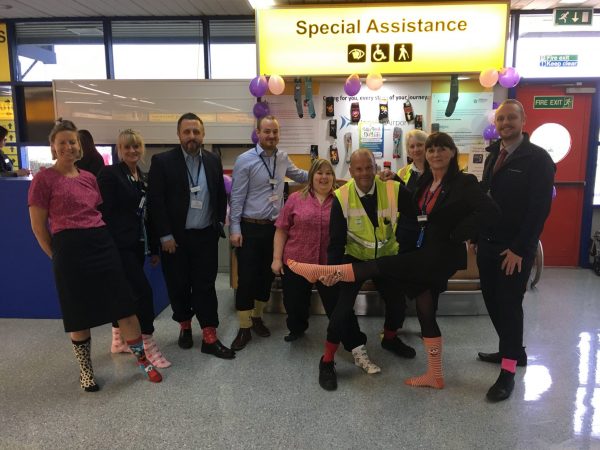 Norwich Airport has attended four events hosted by Autism Anglia with the aim to promote the Special Assistance service to people living with hidden disabilities.
Autism Anglia have published a brochure on how businesses and organisations can join the Charter and become Autism champions. Norwich Airport were pleased to help with sponsoring the production cost for this brochure. Autism Aware Booklet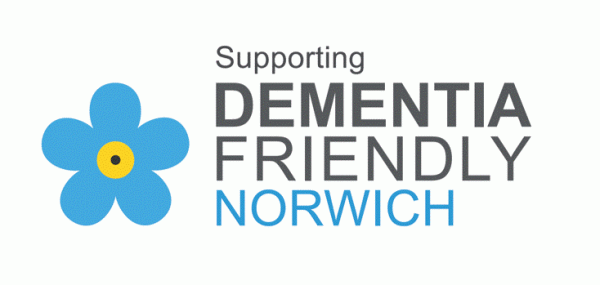 Norwich Airport is delighted to have joined the Norwich City Dementia Action Alliance. The Norwich City DAA is made up of organisations who are passionate about raising the profile of Dementia in the city and driving change to make Norwich a more inclusive and friendly city for those people living with dementia and their families.
We pledge to;
1) We will work with the Alliance to ensure our processes and services on offer at the airport meet the needs of people with Dementia.
2) Our aim is to ensure everyone has fair access to air travel and the opportunity to experience an enjoyable journey through our airport. To achieve this, we encourage passengers with Dementia and their carers to visit and tour our facilities prior to the day of travel to help. We hope this will remove any concerns or worries and give them confidence to use air travel.
3) We will embed the concept of "Dementia Friendly" with key staff receiving Dementia Awareness Training.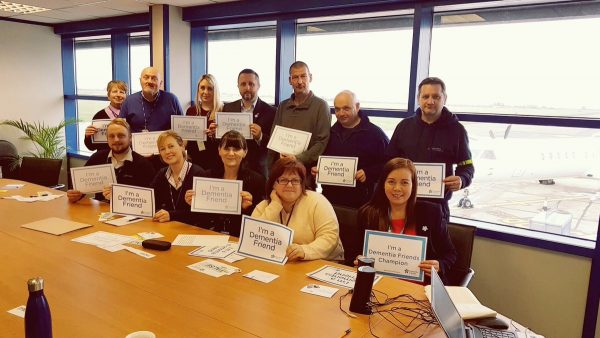 In April 2018 Aaron Frost (Special Assistance Services Trainer) became a Dementia Champion. The intention is to provide internal Dementia Awareness training to all staff within the airport.
In support of Dementia Action Week, 21st – 27th May 2018 Norwich Airport attended an event being hosted by the Alzheimer's Society, airport staff  promoted the special assistance service and how our team offers support to those travelling with dementia. The event was actively promoted at the airport with two large banners positioned outside the entrance to the airport.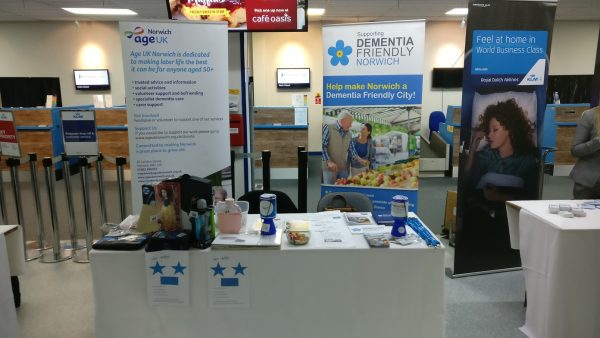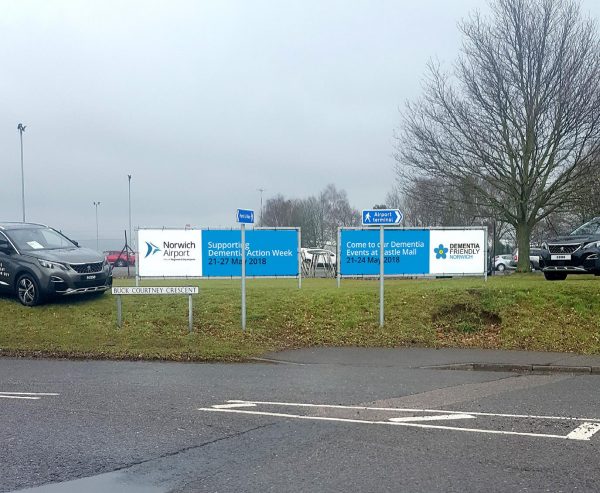 To support the Dementia Action Week 20th – 24th May 2019 we presented as guest speakers at the Rebel Alliance workshop held on 20th May and shared the airports journey in raising our awareness of the needs of those living with dementia and their loved ones, training our team, adapting our processes and how this has successfully furthered our business.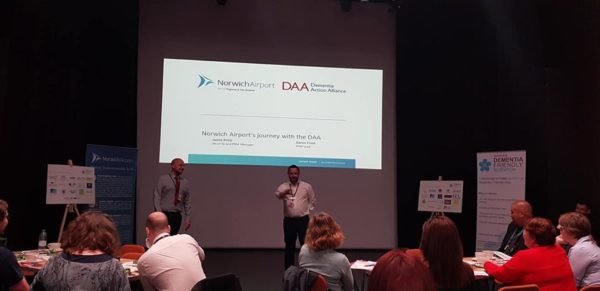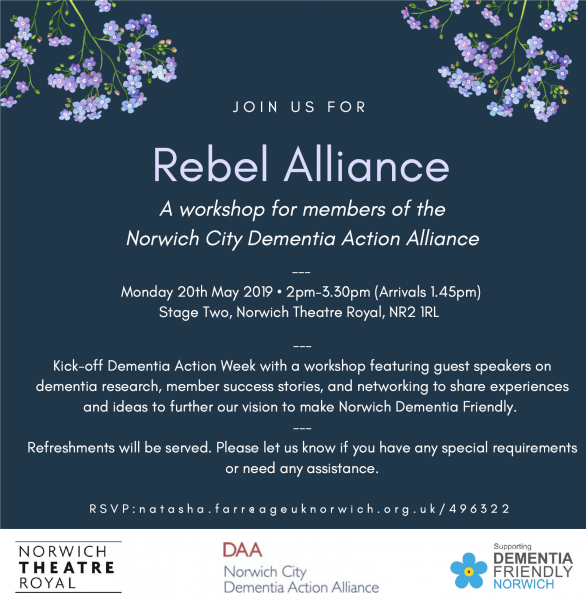 A special event was held at the airport on Friday 24th May 2019 in support of Dementia Action Week. Information stands at the event were hosted by Age UK Norwich, the Alzheimer's Society and Home Instead Senior Care. Marcella, PRM Team Member also held a bake sale at the event and raised over £300.00 for the charity. This event gave passengers the opportunity to see what the airport is doing to become more dementia friendly, and obtain information about dementia and support available to people later in life.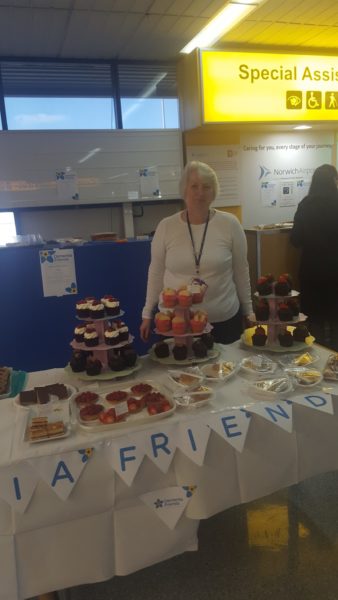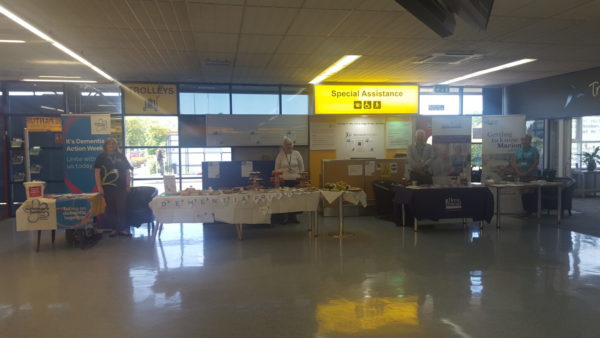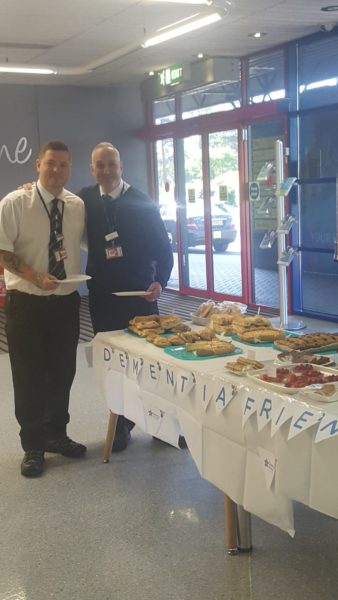 The Dementia Action Alliance published their 2017 annual report on their engagement with local businesses and the steps they have taken to become more dementia friendly. Click here for a link to the report.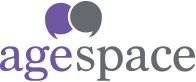 Norwich Airport in partnership with Age Space has produced a video walkthrough of the facilities and procedures that a customer will experience on their day of travel. The aim of the video is to prepare customers for their arrival at Norwich Airport.
Helen Burgess (Age Space Regional Manager) commented on the charities interaction with Norwich Airport by saying;
"Age Space has visited Norwich airport a couple of times to talk to Jamie (Manager) and his team about accessibility for older people. The last time we visited with Age UK Norwich and filmed a dementia walk with the aim of improving the airport experience for people living with dementia.
We've always been incredibly impressed with the foresight and effort Norwich Airport have made to make the airport an environment which is comfortable for all – especially those with accessibility problems.
If something needs changing or improving, it gets done, which is wonderful. It's this type of proactive attitude which we hope other organisations will learn from and ultimately help to make Norwich a Dementia Friendly City."
Age Space  Please see link to Age Space's publication on the Special Assistance at Norwich Airport.

Norwich Airport is working in partnership with Assist Trust to provide internal work placements for individuals living with learning difficulties.  The airport has committed to work alongside the charity by providing employment for its members with the cafe and terminal to encourage and grow their independence. These placements have proven very successful with and as a result the number of placements on offer has recently increased from three to six, with the aim to provide additional placements in the future.
The airport regularly meets with the charity and host tours of the airport for its members, showing them the behind the scenes inner workings of the Airport. We received the following feedback from Assist Trust members;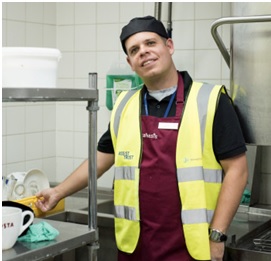 'I enjoyed seeing the planes taking off and the luggage check – I'd like to work there'
'I was pleased when I got my bag back after it was weighed'
'I enjoyed seeing the planes in the sky'
'Interesting, especially the X-Ray'
'I enjoyed the whole visit but not having my hands swabbed!'
'I enjoyed everything'
For further information on the airport's partnership with Assist Trust please see here.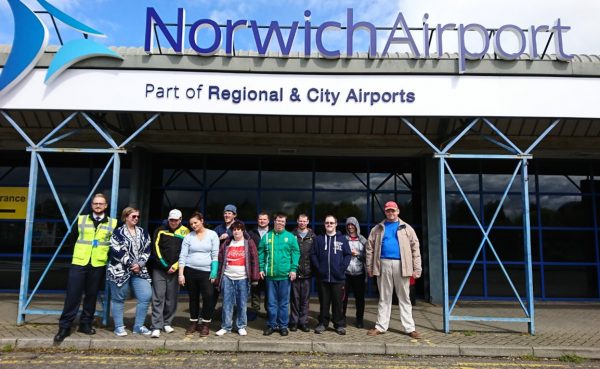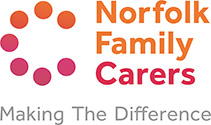 In early 2018 Norfolk Family Carers engaged with Norwich Airport to discuss how carers, and those traveling with customers using the special assistance service are supported. Alison Easton (Adult Services Manager) was impressed by our forward thinking approach towards those travelling with a disability or reduction in mobility and commended our recent involvement with local disability charities.
In partnership with Norfolk Family Carers the airport sponsors advertising of the charity on the flight information displays located throughout the airport.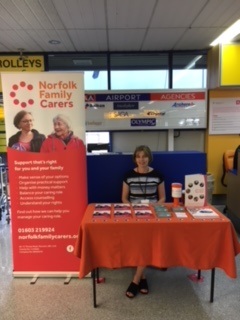 In the news – Norfolk Family Carers
For further information about Norfolk Family Carers visit here

Robotica, is the maker and supplier of fully automated artificial intelligence products. The Norwich based company will be trialling two products at the airport to aid customers with a hearing impairment.
12 million people within the UK are deaf or Hearing Impaired. Robotica is trailing two revolutionary products at the airport with the aim to improve upon its functionality within a real-world environment. The two products are called Cassie and Niki and their function is to translate speech into Cued speech.
What is Cued Speech?
It's a manual system of 8 handshapes in 4 positions near the mouth which completely clarify the lip-patterns of your speech and it is quick and comparatively easy to learn.
It turns your spoken language (English and many other languages) into a visual language. Research shows that with Cued Speech 96% of English can be accurately lip-read.
Cassie
Situated besides the PRM desk, Cassie can live translate into Cued Speech. In addition to her Cued Speech and Lip Speaking, she can translate between almost any two spoken languages. For example, Dutch to English, English to Japanese or Arabic to Hindi.
Niki
Presents pre-recorded messages and information with the use of a QR code scanner app. Upon scanning a QR code the customer will be redirected to a website that will display the pre-recoded message relevant to the QR codes location. For example, a QR code scanned within security would display the requirements for security processing.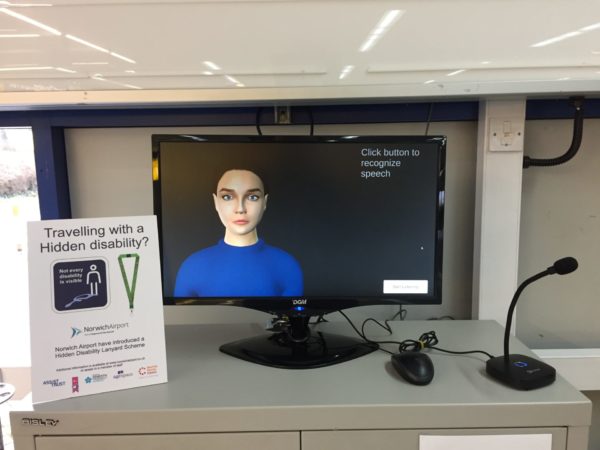 For further information visit Robotica
Video Walkthrough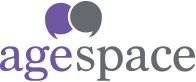 Norwich Airport has worked in partnership with AgeSpace to produce a short video walkthrough outlining the facilities and Special Assistance provided when travelling through the Airport.
Useful Contacts
Customer Service for Persons with Reduced Mobility

Norwich Airport Main Switchboard

Special Assistance Complaints

Registered Charities

Registered charities are invited to contact us to promote their field, and help us to further develop our PRM services.

Useful Links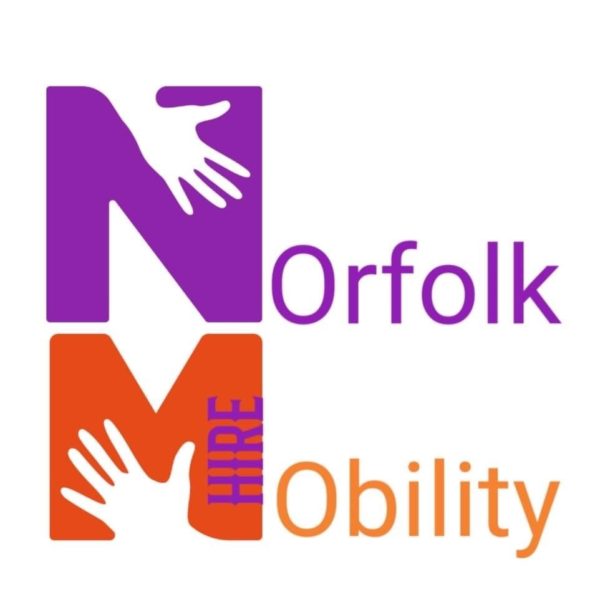 Norfolk Mobility Hire offer wheelchair and mobility scooter hire which can be pre-booked for your arrival at the airport or delivery arranged to your accommodation.
For more information click here.  To book call 07789386925 or  email
CAA PRM Passenger Satisfaction Survey

Postal Address

Norwich Airport Ltd
Amsterdam Way
Norwich
NR6 6JA
Norwich Airport Accessibility Committtee (NAAC)
Norwich Airport Accessibility Committee (NAAC) was created in November 2019 with the goal to improve the level of assistance received when at the airport. Creating a welcoming and accessible airport ensures passengers can travel with dignity, ease and respect.
NAAC members consist of specialist charities and frequent disabled flyers that consult on improving special assistance from a consumer prospective.
The objective of NAAC is to;
Whether and how the interests of passengers with reduced mobility are considered in fulfilling relevant regulatory duties and other functions.
Monitoring the performance of the Special Assistance product at Norwich Airport.
Reviewing and providing independent advice about improvements to the passenger experience and cooperating with the Airport in shaping future passenger experience.
NAAC will support Norwich Airport by bringing to its attention issues and areas of best practice from other sectors that may be relevant to Airport operations.
NAAC has an advisory role and will operate independently of Norwich Airport in its thinking and shall express its views freely.
Norwich Airport Accessibility Committee Minutes